iOS
Last updated: 2022-05-29
Installation
Install via CocoaPods
Add pod to your project's podfile:

pod ScanzyBarcodeScannerSDK

Run command:


                        pod install --repo-update
                        
Install Manually
Get ScanzyBarcodeScannerSDK from here.

Add ScanzyBarcodeScannerSDK.bundle to your project:

Add the system dependencies libc++.tbd, AVFoundation, CoreMedia, CoreGraphics, AudioToolbox, CoreVideo, QuartzCore to your project (Repeat below steps for each dependency).

Now you have ScanzyBarcodeScannerSDK installed manually!
Quick Starts
Follow below steps to use ScanzyBarcodeScannerSDK in your app.
Set license in your app entry point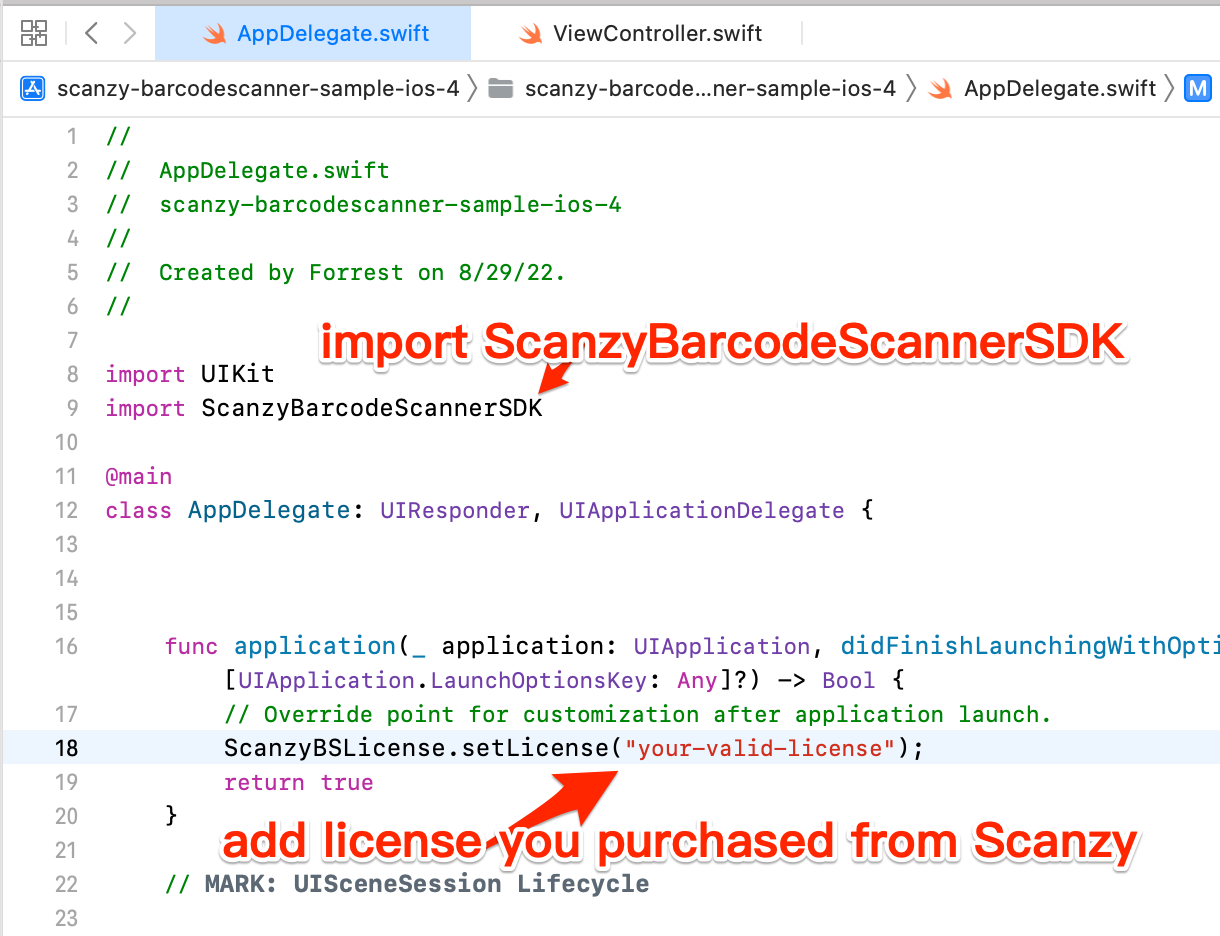 You can check the complete example code below:
Based on your actual business logic, such as a scan icon button click in a view.
Firstly, implement protocol ScanzyBarcodeScannedProtocolDelegate in your view.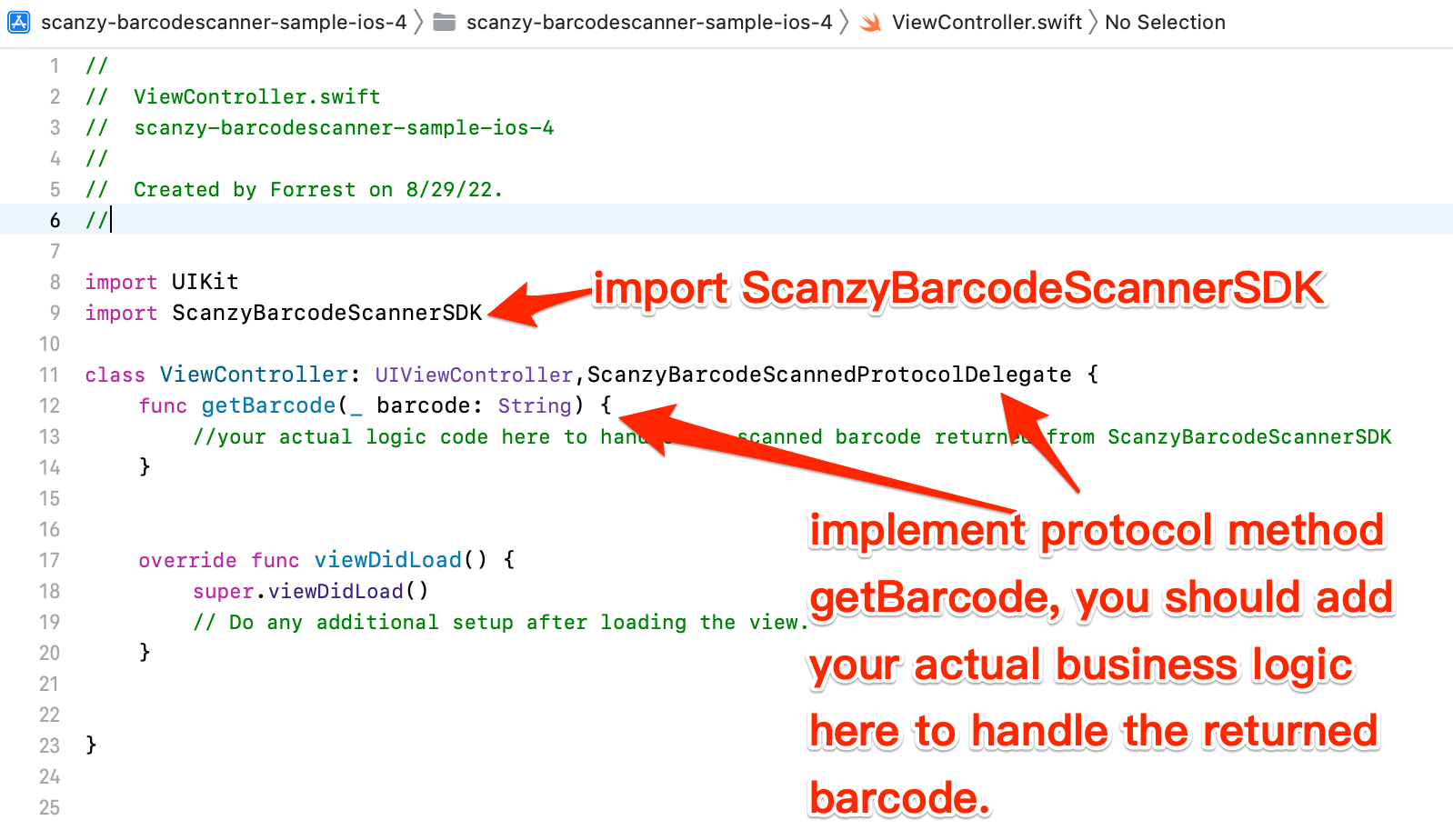 Then, in your actual logic code where you need to scan barcode. such as button click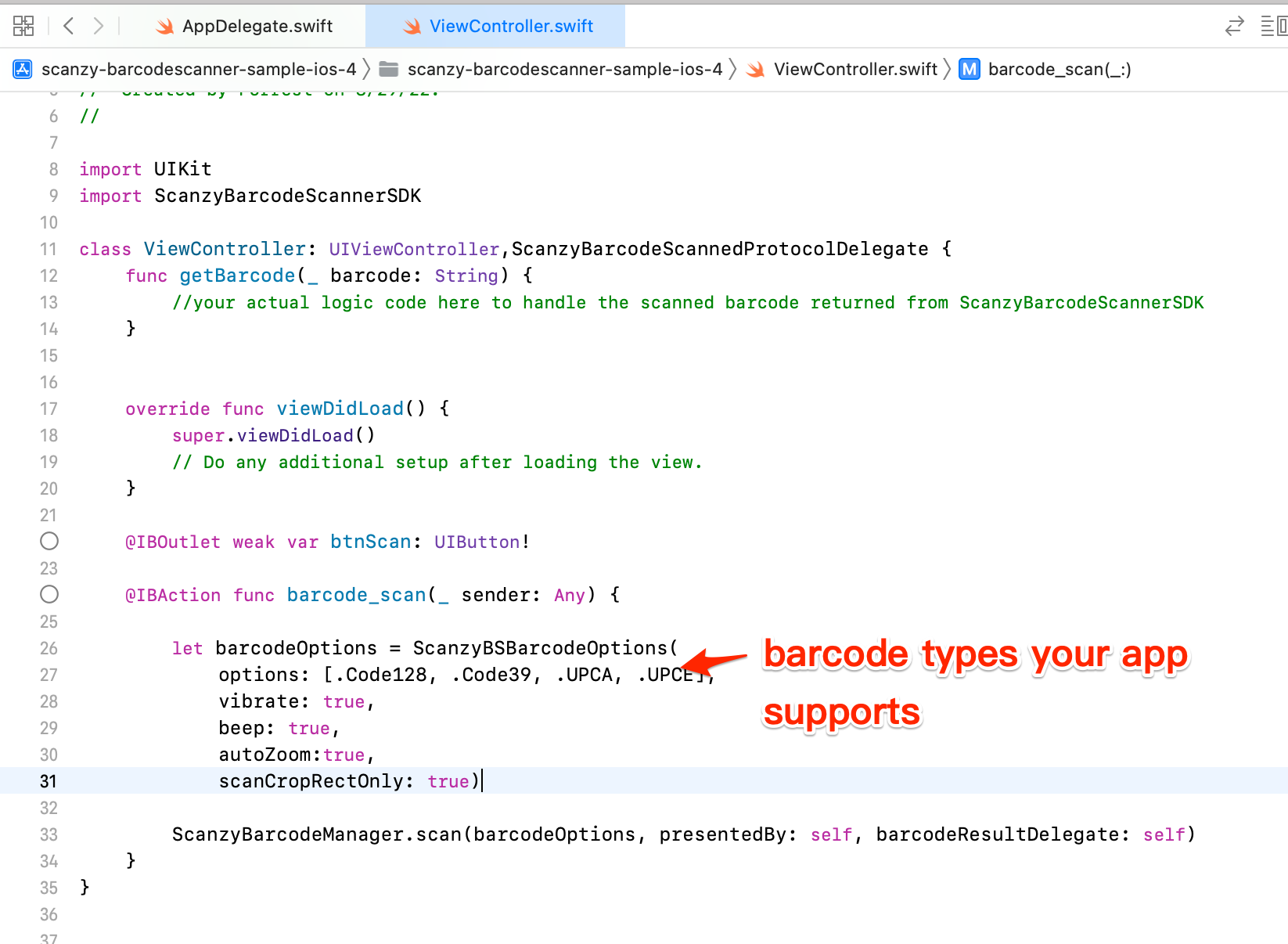 You can check the example code below:
You can check the complete working sample iOS app on:
Scanzy iOS sample app